2015 has been a huge year for Baeldung. After more than 4 years, I finally came out with a product – the REST With Spring Course – which surpassed my expectations in both revenue and overall reception within the Spring community.
I also started a mastermind, committed to working with external authors, went on and hired a technical editor for the site and – right at the end of December – put out the job description of my next hire – a high level video person.
And now, with the year filed and closed, it's time to take stock and have a good at last year as I'm mapping out 2016.
The Q4 Numbers
Let's start with the traffic numbers for Q4: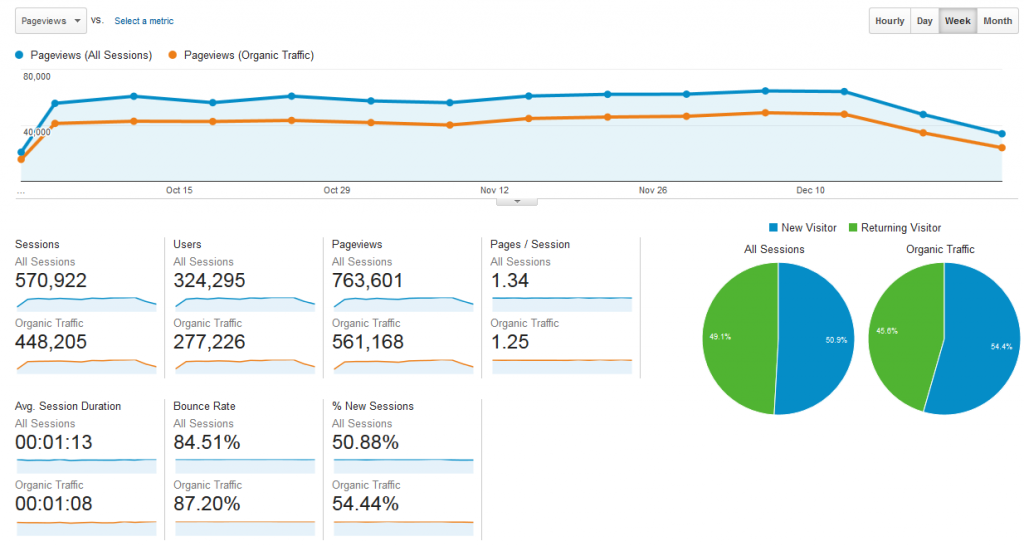 And the referrers that sent me traffic last quarter: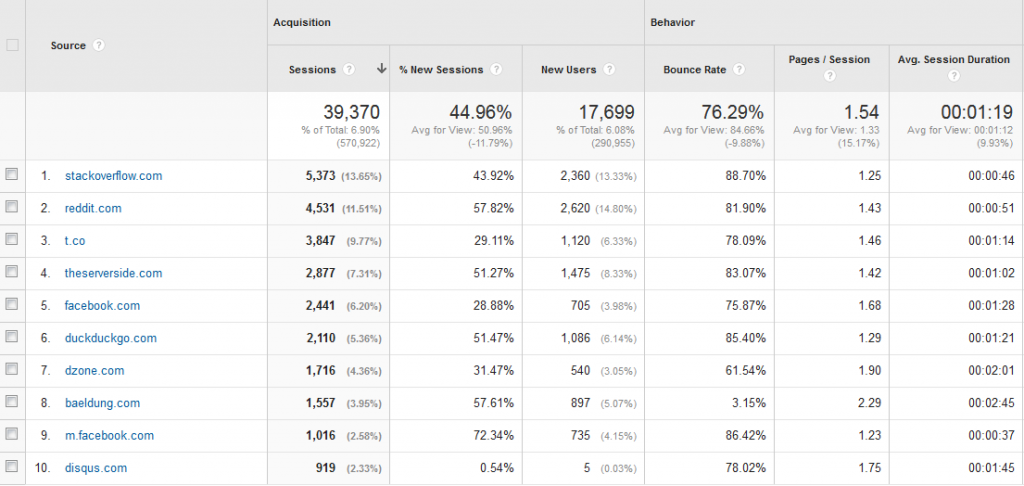 As you can see, there are a few interesting differences here, compared to Q3. First, there's just more referrer traffic overall – about 25% more.
Second – Facebook is definitely picking up steam. I had written Facebook off before but after pouring a whole lot of money into Facebook advertising for the course (more on that later) – the organic reach of the page has grown as well to where it is actually making the top 10 twice. It's still not a whole lot of traffic overall, but it's not negligible any more either, so I'm really curious how that will play out.
The 2015 Numbers
Before we move to the more interesting stuff, here's a quick look at the full year in terms of traffic numbers: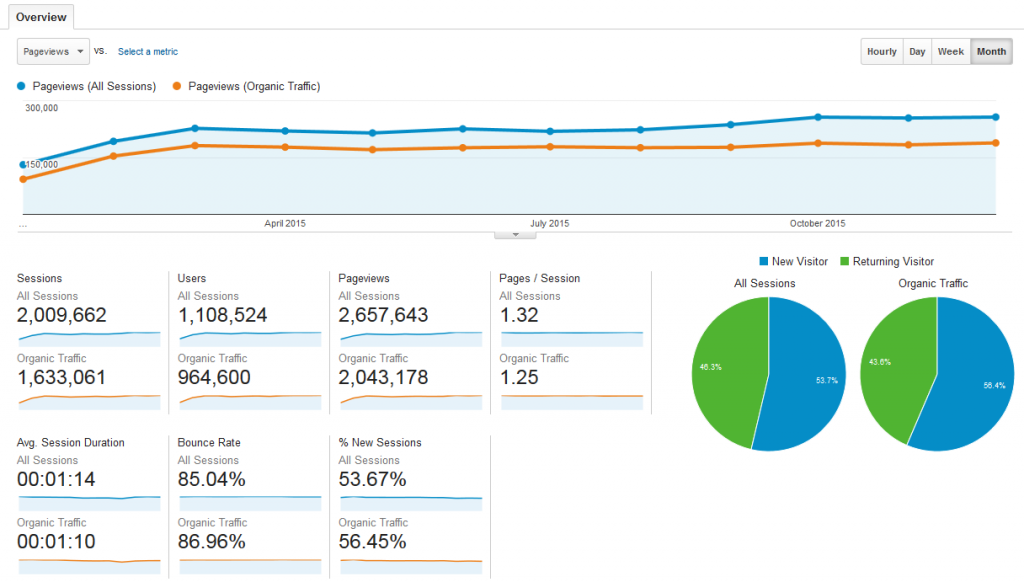 The Course Numbers
When I announced the course in early August, I starting pre-selling it as I was creating it – first at 50% off and then, as I started releasing portions of it, at 25% off.
And last time I reported numbers about the sales of the course was back in October, in my previous quarterly reports – which meant that I only had a few weeks of actual sales.
Now, with more than fours months of sales, the course just surpassed 600 students and 50K in revenue – which I'm very happy with. It means that I can invest back into Baeldung most of that during 2016 to really grow the site and help the community.
Next Steps

And the plans for 2016 are quite ambitions as well. I'm still writing out the full plan and the goals – here are a few highlights of what the year is going to bring:
a full brand redesign
2 new courses
an aggressive content calendar
and a lot more video
It's going to be a big year.