August has just wrapped up and it looks like it was another one for the books when it comes to new email subscribers – a new all time record. Other than that, not to much has changed, so this will be a short one.
Overall Traffic
Let's start with overall traffic – which has been almost identical to the previous month. Seriously – almost to a T.

The stats are also unchanged compared to June:

Referral Traffic
Referral traffic is again very similar to the previous month – no big news here: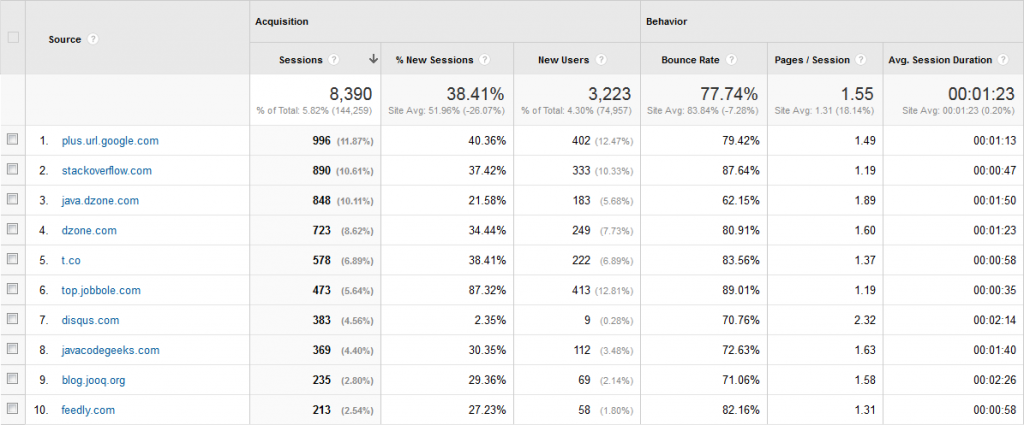 Email Subscribers
As I said – the growth of the Baeldung email list is where it was at in August – a ~9% increase with no new traffic, for a total of 1279 new email subscribers.

Looks like my new experiments are helping my overall conversion rate.
Wrap-Up
Of course – the 100% plus gains of last year and long gone – all the low hanging fruit have been thoroughly picked. That being said, I still think there's a lot of room for growth, and I'm shooting for a consistent 1500+ new subscribers a month with this level of traffic. That does take constant work though – tweaking working strategies and testing out new ones.
Also, the fact is that any optin CTA, no matter how solid, will decrease over time – that's just the cost of doing business. So, old strategies do need to be refreshed from time to time, just to combat the effect of time.
All in all a solid month – looking forward for September.