After publishing my traffic numbers from 2011-2012 and the first part of 2013, I'm returning to a standard monthly my traffic cadence starting with the September numbers – when I didn't publish any new posts.
This is going to be an interesting reference month because I can get a good idea of the baseline traffic I can expect to get in a period when I don't focus on putting out new content.
Overall Traffic
Similar to previous articles, let's start with the high level traffic view: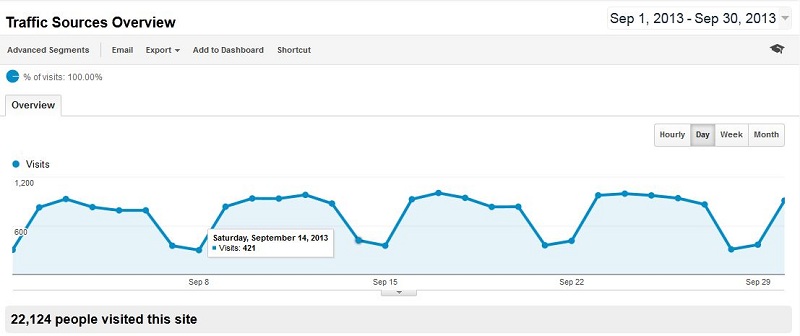 And the stats: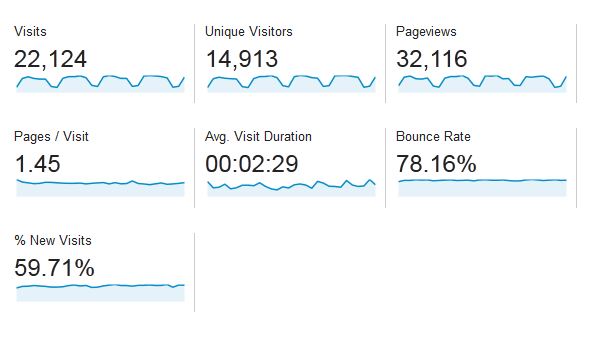 Search Traffic
Search is one of the most stable sources of traffic – keeping steady at about 16K visits per month: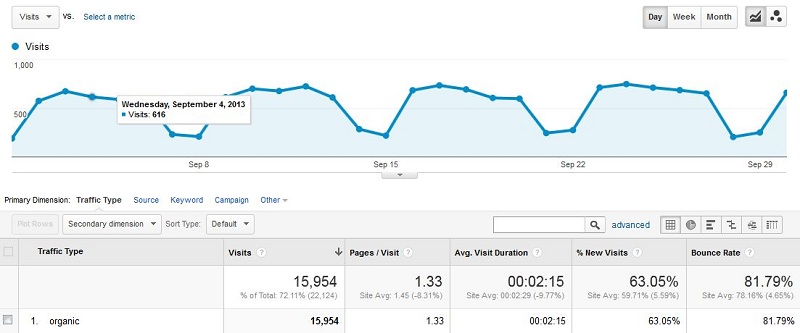 Out of the total traffic for September, search was 72% – a 8% bump from 64% in August. This is of course related to the lack of content this month.
Top Referrers
Finally let's look at the referrer data – which in my view is the most interesting and actionable: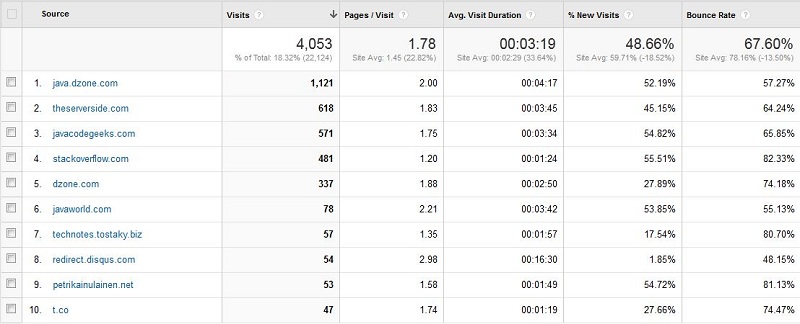 First, as expected, Feedly dropped off the top 10 because I had no new content during the month of September.
Disqus is still going strong and now occupies spot number 7 in my list.
Otherwise the top 10 referrers are largely stable compared to the first part of the year.
Takeaways
This is the first traffic number article focusing on a single month – and a very toned down month at that, as changing job meant that I didn't have time to focus on new content.
Next thing on the list is publishing the results of my first (public) experiment – how changing the copy of my Email Signup Form affected email signups – which should be coming out in the next few days now that all the data is in.