I'm quickly becoming an audio geek – or maybe "audio aficionado" sounds better.
Ever since I recorded my REST With Spring course – audio quality was always top of mind.
You can tell a lot about the production quality of a course by the audio it's using. If it sounds warm, rich and crystal clear – it has a high impact and helps get you in the right mindset for learning. If however it sounds choppy and has a lot of echo or harsh highs and lows, it's probably just thrown together with a 5$ build in mic on a laptop.
So, obviously, I wanted to go for the high-quality sound – which is why I invested in studio level equipment now that I'm recording again.
Here we go.
Shure SM7B Microphone

You can feel that the SM7B is a great mic by simply picking it up – it's heavy, super high quality and very well put together.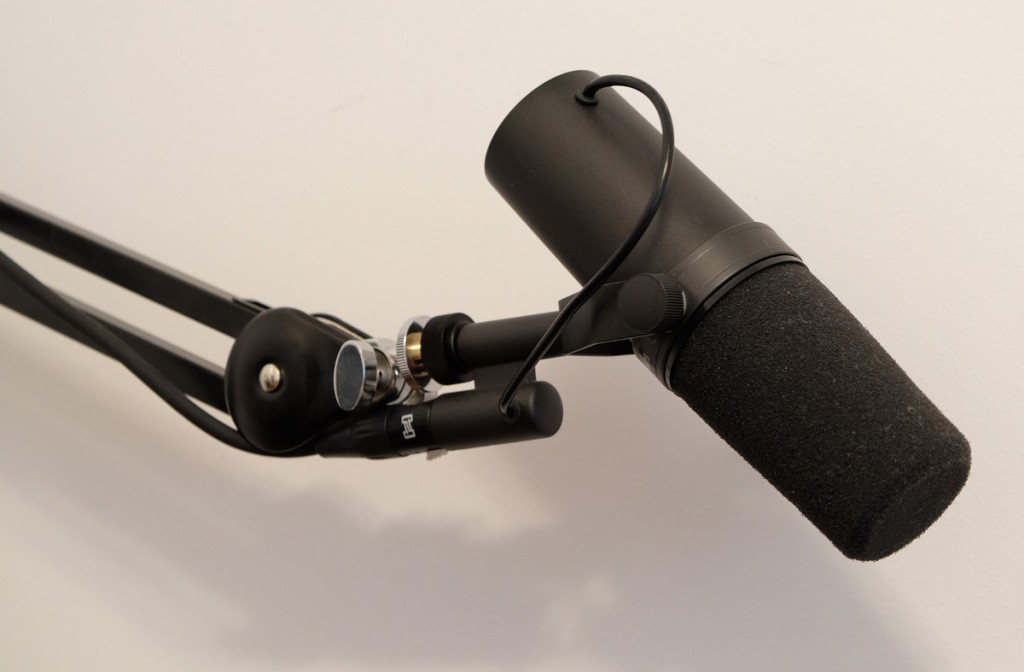 Focusrite Scarlett 6i6

The Scarlett is a fantastic preamp, but the SM7B is a very gain-hungry mic, so in order to drive enough gain into it, I also had to get a CloudLifter to go along with it.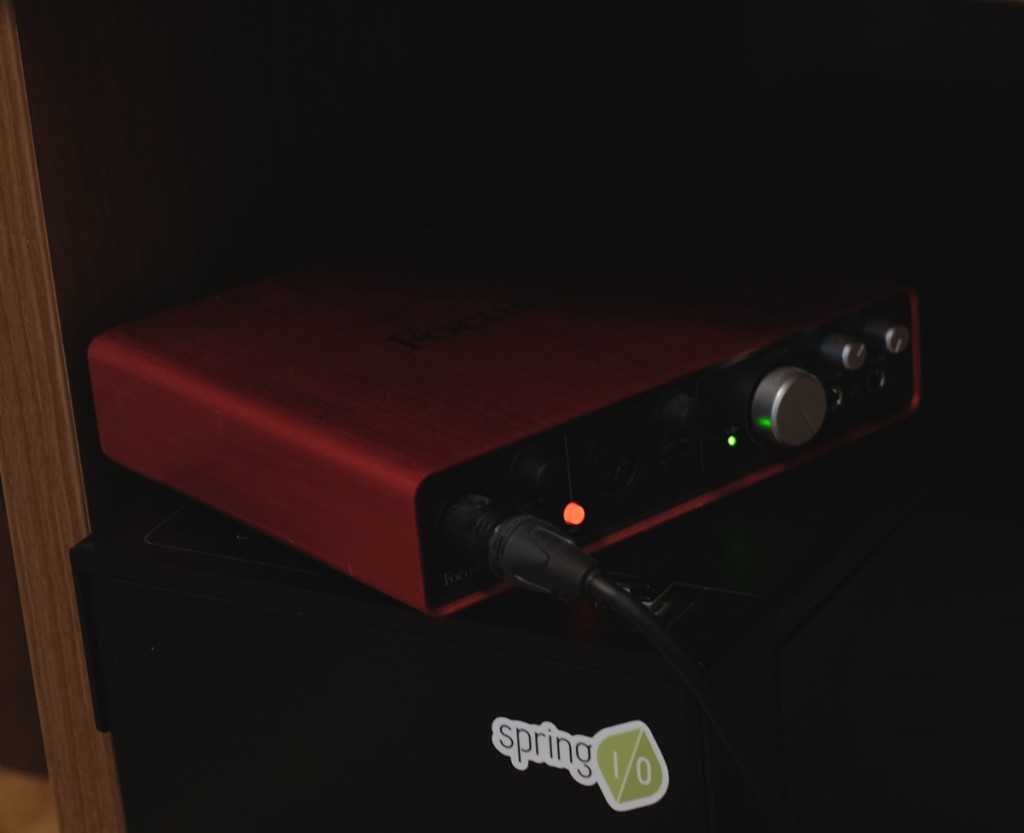 Cloud Microphones Cloudlifter CL-1

Simplicity itself – works exactly like it should, by driving an extra 25dB of clean gain to the mic.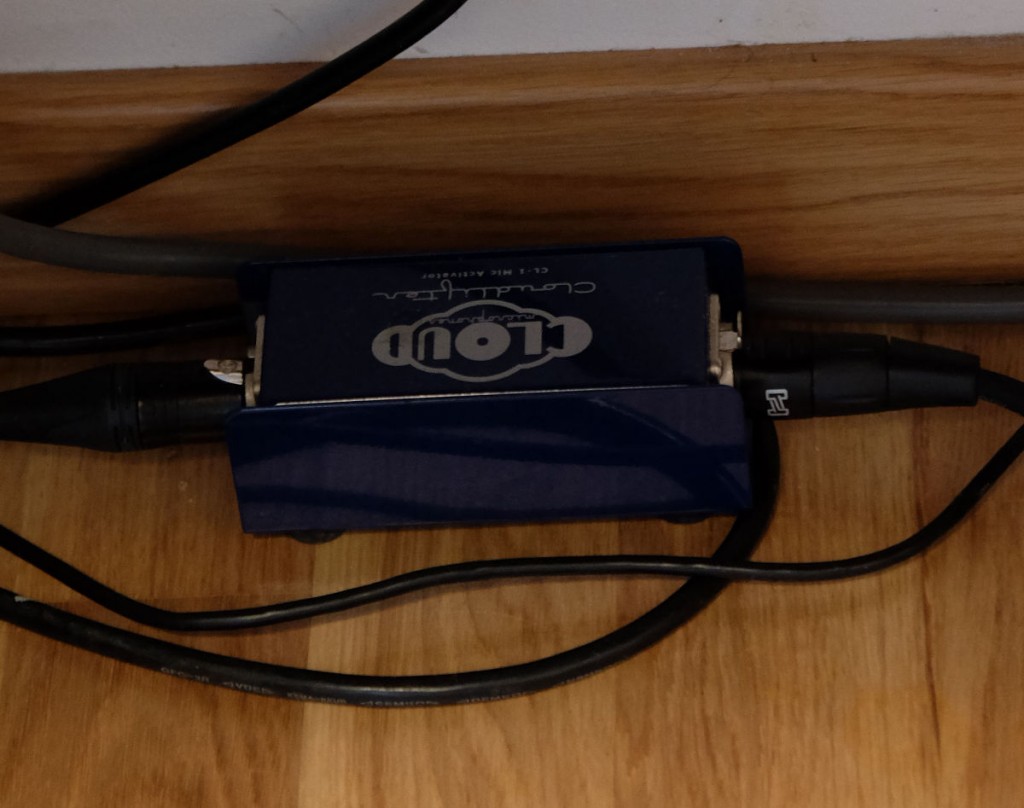 RØDE PSA1 Boom Arm
This boom arm is a solid but also remarkably easy to set up. I used the stand grip, not wanting to drill a hole in my desk – and it stayed there ever since, with no discernible movement.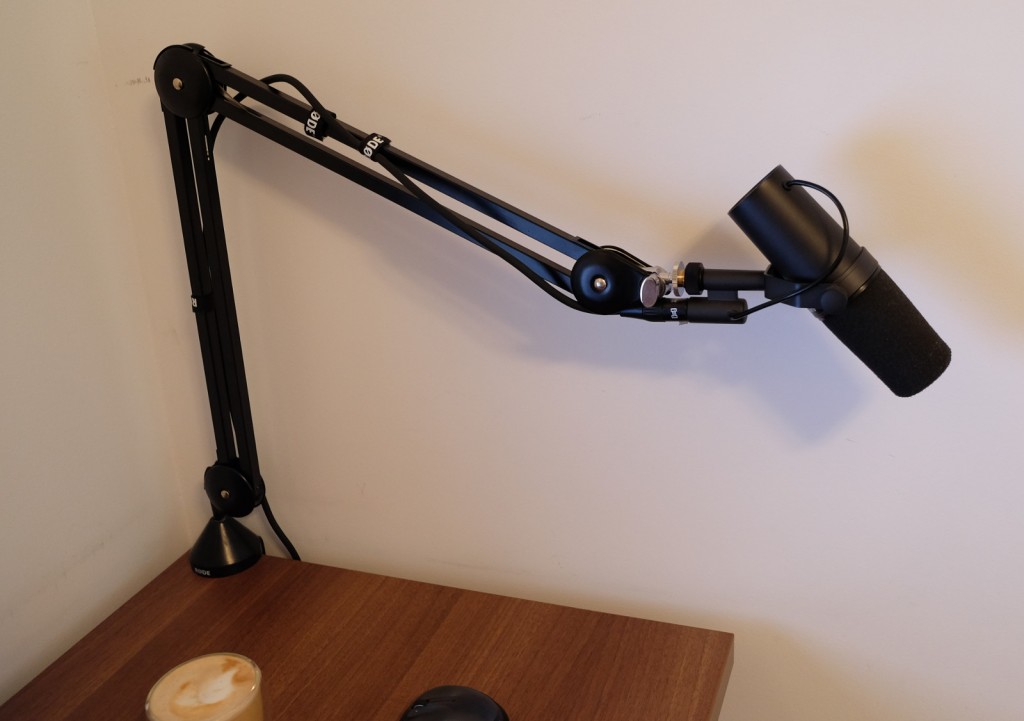 Sony MDR7506 Professional Headphones

My normal headphones aren't meant to let you hear the raw audio – you need studio focused gear for that. They're of course not great for normal use, but for recording, you're able to hear yourself perfectly – which is very helpful.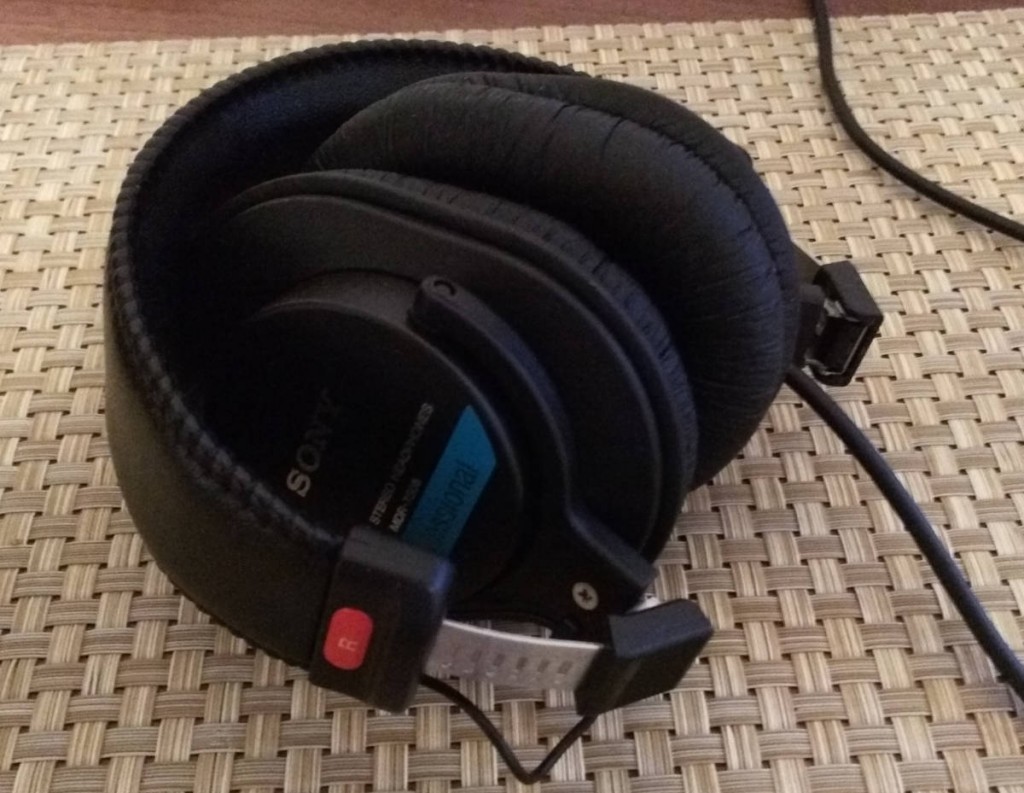 Other Components
The final piece of the puzzle are of course the cables – good balanced XLR cables to connect the microphone to the Cloudlifter and then that to the preamp.
Total Investment and Results
The audio quality I'm getting from this setup is incredible. It really surprised me the first time I played it audio that requires very little post-processing and a simple way to record, given the boom arm can be safely tucked close to the wall when I'm not recording, and comes right in front of me when I am.
The total investment was just over of 1000$ (1049$ including shipping), but my courses sound like they're professionally recorded, because they actually are 🙂