January was an interesting month with SEO traffic going up and down like crazy. Looks like the 18 new articles I wrote in December had an effect – although the effect was more likely on overall domain authority because the actual traffic to the new articles doesn't account for the traffic spike.
In January I wrote a total of 11 new articles and updated 1 older one; 4 of these are part of my new "Weekly Review" series.
Overall Traffic
Let's start by looking at the overall traffic – which has seen a huge 76% spike from 39,283 page views in December to 69,112 in January.

The stats have seen moderate improvements as well:

So overall, this has been a good month in terms of traffic.
Search Traffic
Now, let's see what happened to my organic search traffic in January:

The increase in SEO traffic is big as well – 45% spike from 24,377 views in December to 35,302 in January!
The main reason for this is the infusion of new content – the 18 articles I wrote in December and 11 new ones in January. What is important is that not much search traffic is actually going to these new articles – instead, my older pillar articles have increased their ranking, probably because of an increase in domain authority.
Referral Traffic
Let's now take a peak at the top referrers: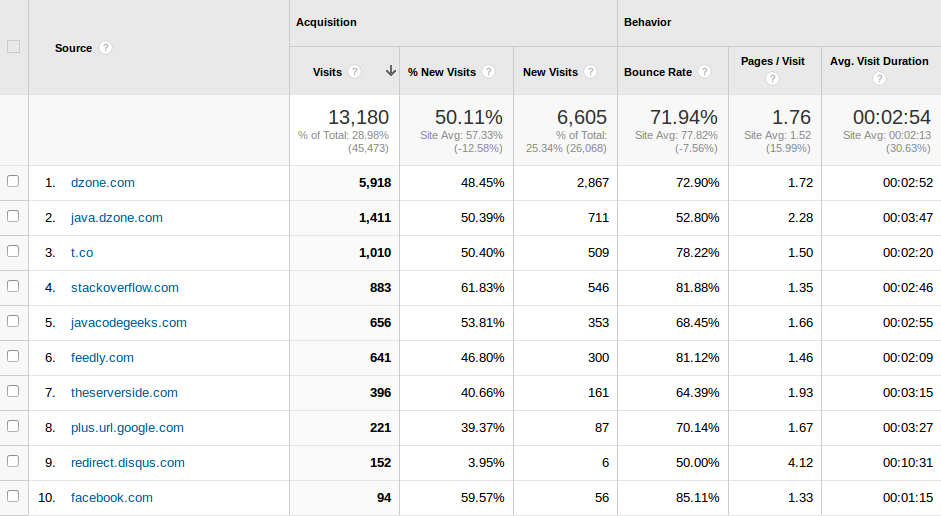 A few interesting traffic increases happening here: dzone, Twitter and Feedly have all seen spikes, mostly due to the new content, so no real unexpected changes.
Email Signups
After email conversions had dropped in December, I was lucky able to revert the trend and get back to my standard conversion rate for Email Optins: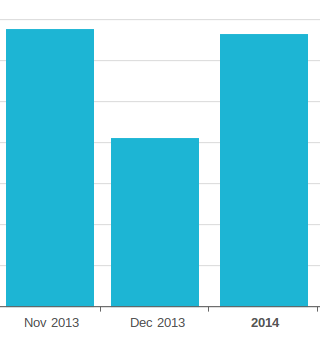 So – my list has grown with 332 new subscribers in January, up from the 205 I had in December.
What's more, I pulled the trigger and moved to Aweber in the last few days of January – so 84 new subscribers have gone directly there – for a total of 416 new subscribers for the full month of January (a new high for my blog).
Takeaways
One clear takeaway for this month is that Google really likes new content – and a ~50% spike in SEO traffic is proof of that fact.
As for the future – I have big plans – starting with a redesign rolling out in early March and using new eBooks as lead magnets – in a more targeted way.
See you in February.