Q1 Traffic
Let's jump right in with a traffic update for the site.
Q1 has been a bit crazy in terms of traffic – which is a steep 43% increase over Q4 of last year: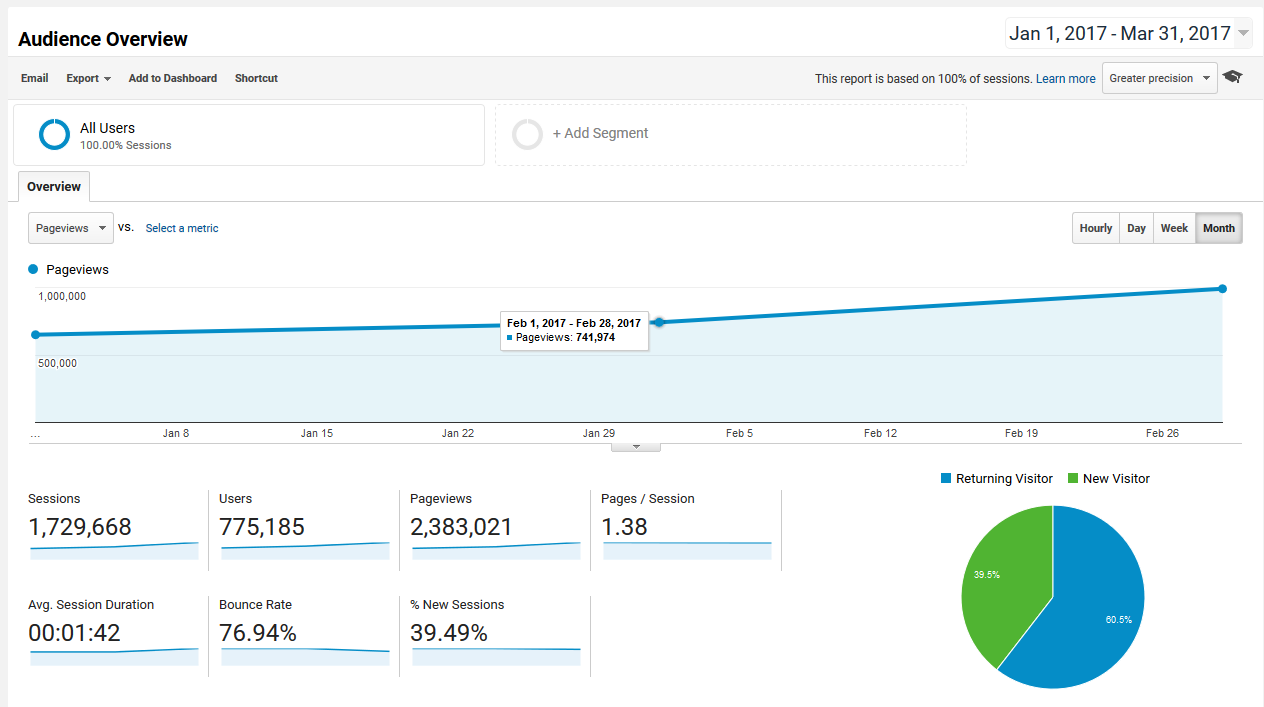 The new traffic is, of course, correlated to the increase in content production on the site – more on that later.
Let's now have a quick look at the referral traffic as well: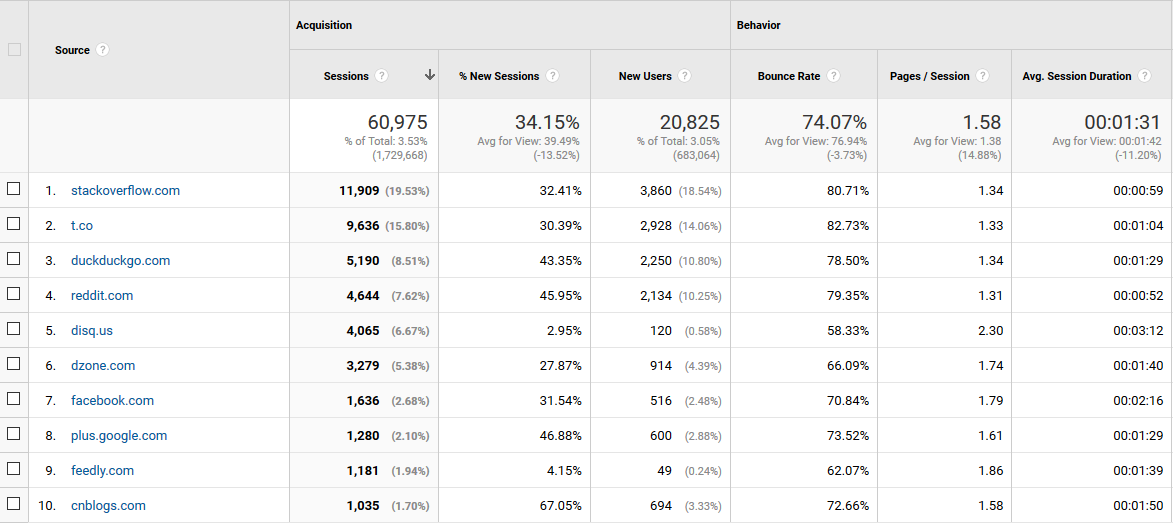 Nothing out of the ordinary here – but definitely some interesting data to track.
Q1 Content
As I briefly mentioned earlier, the traffic growth isn't entirely unexpected, given the fact that we've upped our content game in recent months.
The total number of articles we published in Q1 is a whopping 187 new pieces of content – which is almost 50% more than Q4 of last year.
And, the goal of removing myself from the day to day content work is slowly moving forward as well – although that work is not yet very far along.
Q1 Email List
The email list has always been a focus for me – primarily because I like knowing who my readers are and engaging with them directly.
The email list inched over 34.5K at the end of March, after a few rounds of pruning and cleaning up subscribers who weren't engaging with the material.
The Courses
My recording voice isn't back up to 100%, so I had to delay working on some of the bonus lessons in the courses, as well as the launch of the new course.
Right now, my tentative goal is to announce the new course in May – but that still depends on how well I can record.
But, new material aside – it's great to see how my existing two courses are helping so many new students every month.
And with that, I'm going to wrap up this review of Q1.
Cheers,
Eugen.