The second quarter of 2015 is over, and this year I decided to move my reports to a quarterly cadence.
Here we go…
Traffic in Q2 2015
Let's start with the traffic numbers:

Things have been nice and stable – no more de-indexing incidents like the one back in January.
The metrics of the site are also similar to Q1: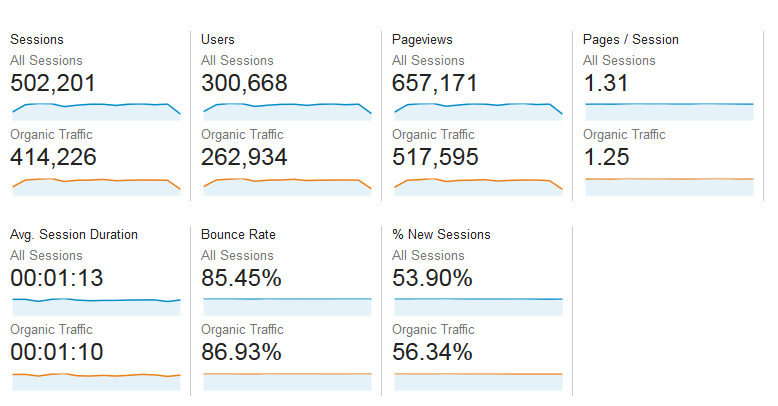 Finally, the referrers of the site have shifted a bit – but nothing significant: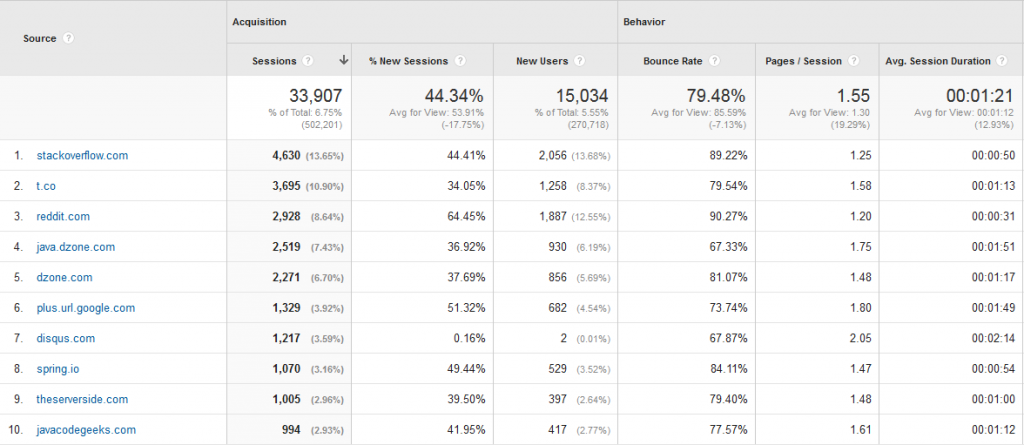 The official Spring site broke top 10, and Twitter has been growing well but other than that – business as usual.
Email Subscribers
Email is also consistent – 2865 new subscribers over the last 3 months:

I'm outgrowing Aweber, so the next screenshots that I'm going to post about email signups should hopefully be from Drip.
Also – I'm finally replacing my old optin wordpress plugin – OptinSkin, with one that is simply better and will allow me to do a lot more A/B testing over the next quarter.
Other Goings On in Q2
So these are the Q2 numbers – very much stable. What else is going on? Traveling mostly, but quite a few other things as well.
The first bit of news is that I decided that, if I want to keep growing Baeldung, I can't do it all myself. So – I opened up the site for external authors; not just guest posts, but payed articles, with clear budgets and well defined writing guidelines.
Took a while to fine-tune the process, but now it's finally open and moving forward. So – it's going to be interesting tracking the results of other authors writing for the site.
Next – I continued putting together webinars. Not a lot of them – since I've been out of the country for a couple of months. Now that I have my feet wet with webinars, I'm going to start building a proper funnel around these and will be starting to write about that here over the summer.
New Studio And New Course
The next bit of news is that I finished upgrading my recording gear, preparing for the lots of recordings I'm going to do during the summer. I picked up:
So I finally went professional to get a better sound quality for the new course.
Which leads me to my next focus in Q3 – recording the REST With Spring video course. My Spring Security course with Packt is now almost 2 years old so it's high time I step up my game and get into recording again. It's a huge amount of work to put together a high quality course (took me 6 full months on the previous one), but I also learned a lot in terms of editing, voice and mic technique, etc – so I expect this new one will take slightly less.
And that wraps up Q2. Q3 will be all about recording my course – so that's certainly going to keep me busy for the summer.