We're well into Q4 right now, so it's time for the Q3 report of baeldung.com.
I publish this report mainly because I like transparency and I remember just how much difference it can make to see the numbers of other sites in my own motivation.
Here goes.
Q3 Traffic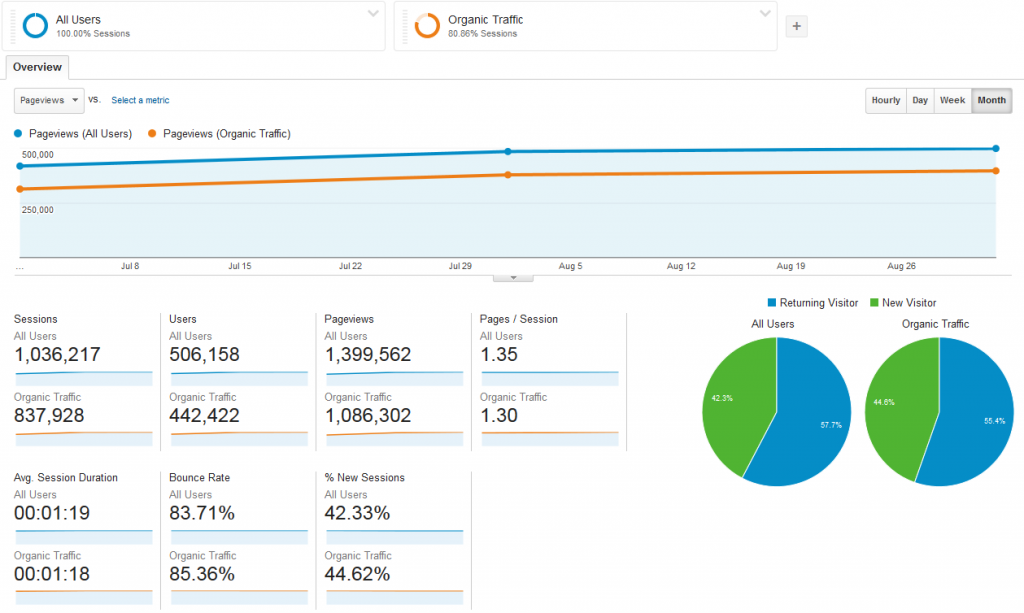 So, after the huge 33% traffic spike in Q2, this quarter the growth was a more moderate 4.2%.
You may also notice a few other interesting movement in the right direction with pages/session going up and bounce rate going down – as a result of the multiple, minor design tweaks that we have been rolling out.
This is exactly the kind of slow grind I enjoy – small, continuous improvements that pile up to something meaningful over time.
On to the referrer traffic – where things are similar to Q2:
Some movement here in the referrer traffic of the site – but nothing major. Maybe just the fact that jira.baeldung.com (our internal Content Calendar) made the Top 10 for the first time ever.
The Content Team

These last three months have been all about hiring and scaling up the content team. There's so much interesting stuff to cover in the space that we really need lots of great writers and editors to do it well.
As a direct result, we were able to publish 114 new articles in Q3, up from 61 articles in Q2 – which quite a significant 87% increase.
That's a lot of content, produced by a team of about 60 authors and 7 editors (and me).
Getting that team to a stable 100 authors is the goal for these last three months of 2016.
The Courses
Learn Spring Security finally went live at the beginning of this quarter as well. This was a whole lot of work and a big push, so I'm happy that I was able to get it out to students as promised.
And just in time for my "recording voice" to go for a good couple of months – which meant that I wasn't able to do a lot of video lately.
The goal for Q4 is – first – getting the bonus lessons ready. I have plenty of cool lessons to do for both courses, and I plan to get through them before announcing anything new.
And, with a bit of luck, I'll announce my next course at the tail-end of the year.
Other Data
I've always documented the state of my email list here, so here's a quick update on how that's going. The list has just passed 27K subscribers – which is a steady, sustainable growth.
That's the end of Q3 for Baeldung – some solid growth and a clear few things to focus on in Q4 – growing the team, improving the design and working on new course material.