Alright, 2017 is in the rear-view mirror and it's time to have a look and assess.
Let's start with some to-the-point numbers.
The Traffic
First, traffic has been growing, at a consistent pace: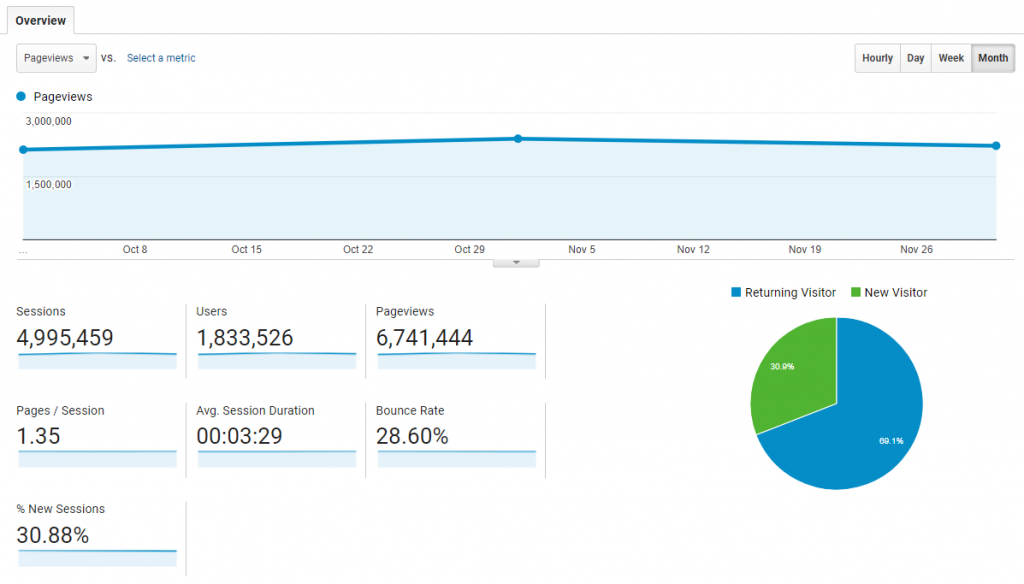 The growth was a healthy 36% over the Q3 traffic, which is directly tied to all the work we've been doing on the content side.
The referrers are also showing some interesting movement: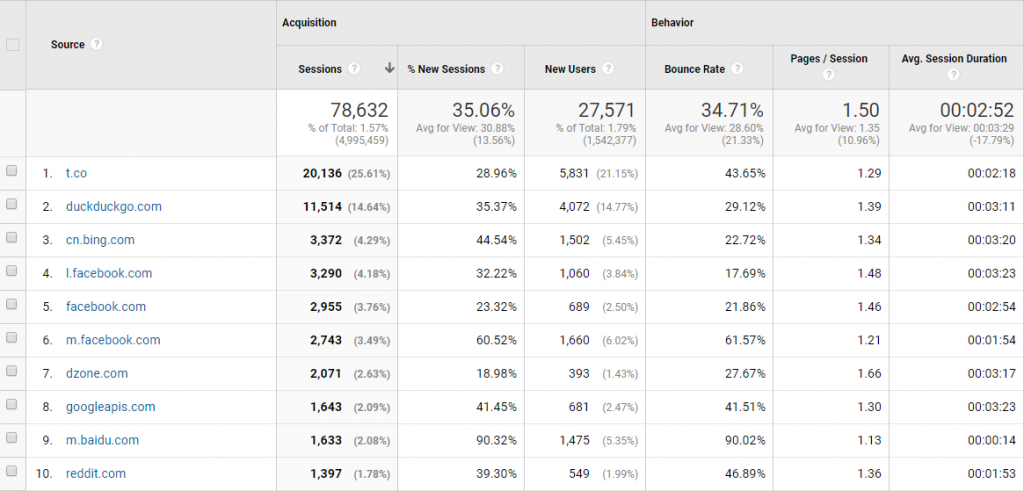 DuckDuckGo is now the 2nd referrer of the site – which is interesting to see. And Disqus is completely gone – now that we're no longer using them to power comments.
Keep in mind referrers only represent 2% of the Baeldung, so this data is interesting to read, yes, but ultimately doesn't have a huge impact on the overall traffic.
2017 Growth
Looking back, 2017 has been kind of crazy for Baeldung: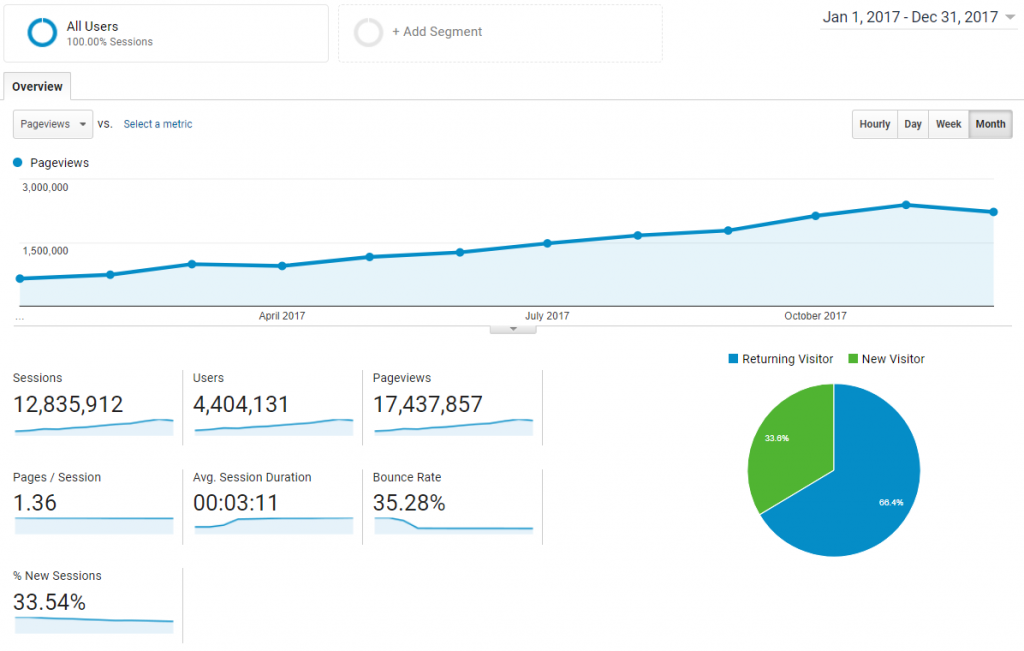 5x growth is definitely not a typical year for the site, and I fully expect the trend to level off in 2018 (in fact, it's already starting to).
The Content
The content team is now settling around 80 authors and 10 editors – and the number of articles we're able to publish is more or less consistent as well.
We've published about 160 new in-depth articles on the site in these last few months. I'm pretty happy with that, so my focus now is on quality over quantity.
The Email List
I've been doing a lot of pruning and cleaning of the Baeldung email list – to make sure people who are on it actually want to be on it and get a lot out of the stuff I'm sending out.
That, plus the launch in December (when all the optins are disabled) meant that the list is now just a bit over 60K.
The Courses
The release of both Spring 5 as well as Spring Security 5 meant announcing a lot of new material for both of them. That's going to keep me busy over the course of Q1 here, so I'm not planning to announce anything new until that's all done.
Once I'm done with the new material though, I'm certainly planning to announce my next course – that's going to be exciting to plan and start working on, probably early Q2.
Internal Plans
My focus for this year is quality.
On the content side, that means making sure all of our authors have a great experience working with us, and have a clear and transparent growth path internally.
The content team has grown and the things that were simple to manage with a 20-author team are no longer as simple as an 80-author team. And so, these internal processes that were so easy to ignore – are now becoming a lot more important to make we don't miss things.
And, on the admin side of things, I realized we were simply not doing a good job tracking the things we care about. And, as the saying goes – if something doesn't get measured, it doesn't improve. So, we're finally building a simple but powerful dashboard for the business – and tracking the things we need to know.
The next 6 months are going to be mostly quiet – focused on this internal work, keeping up our publishing schedule and maybe announcing one new course.
Personally – I'm good with quiet.